We organised our yearly Women Founders (7th edition) conference on the evening of November 24, 2022, at House of Startups, with the support of the MEGA (Ministère de l'Égalité entre les femmes et les hommes).
Aiming to give visibility to women from the startup and entrepreneurial space as well as inspiring new female founders, the event gathered 50 participants.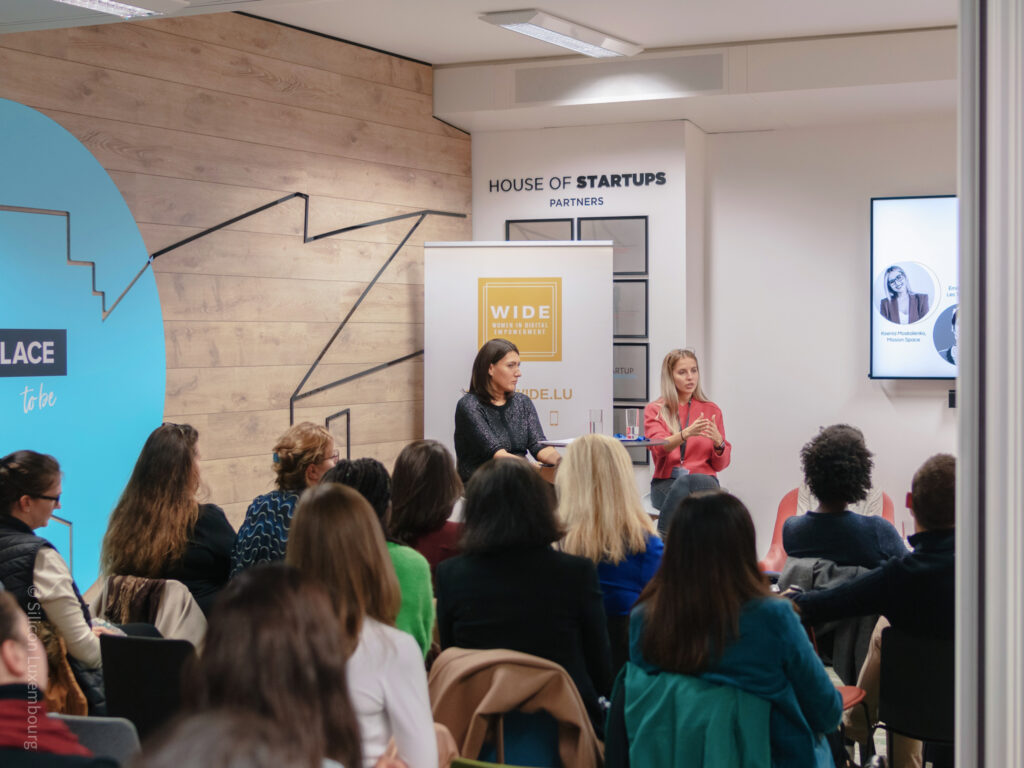 The organiser, Marina ANDRIEU, co-founder of WIDE noted that "The pandemic has indeed reduced the number of women launching new startups ventures, but we are convinced that we have many talented women out there who could be future founders".
Speakers included :
Ksenia Moskalenko, CEO and Co-founder of Mission Space, the world's first private satellite-based system for quantifying space weather risks.
Elise Patelet, Senior Associate and Lawyer at Harvey, who supported many startuppers with fundraising.
Émilie Ambiaux, Founder and Business Mentor at Les Talentueuses.
Barbara Brecko, Founder and owner of Walletz', a Luxembourg-based digital application for retail, marketing, gift certificates and cash back.
Solenne Niedercorn-Desouches, host of Finscale, a French-speaking podcast on Fintech, Independent Advisor and Non-Executive Director in Private Banking and ICT.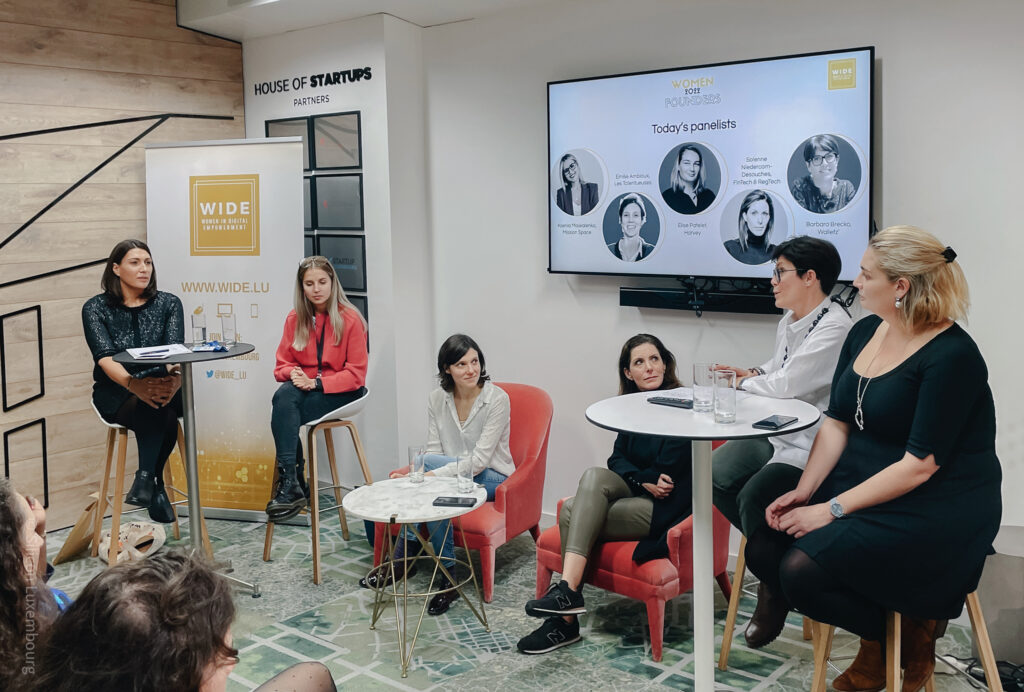 The discussions focused on their journey to create their company, their vision but also their plan for creating a business in this period of uncertainty. It was important to inspire the participants by sharing stories, challenges and tips. After this inspiring and open-hearted conversation, the 50 participants, speakers and partners were able to connect and share together around a networking cocktail.