MadeInWomen is a project designed to explore the possibilities of digital and entrepreneurship for women working in the craft sector and seeking new opportunities for their products. This project is supported by the Erasmus+ programme of the European Commission.
6 partners organisations from Martinique (France), Italy, Dominique, Madagascar, Luxembourg and Peru collaborated on the project despite the difficulties related to the pandemic.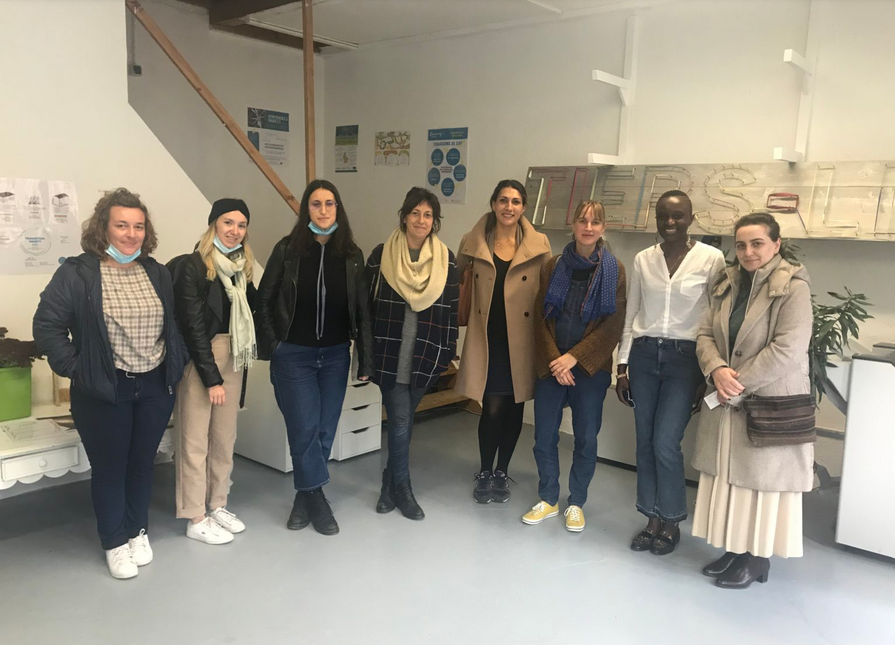 As a host organisation, WIDE was pleased to receive the participants in Luxembourg last November for a training on digital entrepreneurship with visits to local entrepreneurs, especially related to social economy, to exchange ideas and experience on business creation.
This project ended with several online trainings coordinated by the different partners during the month of April 2022. Among the three webinars organised by WIDE, two sessions focused on market segmentation (B2B and B2C marketing in the fashion and decoration sector) and the last one was an introduction to cooperative entrepreneurship.
The MadeInWomen platform will soon be launched with, among other things, the sale of handcrafts products designed by women in rehabilitation in Martinique. In the meantime you can already follow the brand on instagram.
WIDE was delighted to contribute to this project and to share its expertise in entrepreneurship and forge new collaborations with its partners to create impact beyond borders.