Made In Women is a capacity building Erasmus + project, which was designed to explore opportunities regarding women's role in the entrepreneurship world. The main aim is to support vulnerable women by unlocking their entrepreneurial and digital skills.
WIDE is happy to partner with participating organisations to support them with training and support related to entrepreneurship, digital and ICT. Delayed by the pandemic, the project was finally implemented in October 2020 with a one-week training on entrepreneurship 101, social entrepreneurship, Business Model Canvas. The week ended with a collaborative design session to create a first prototype for the platform.
Made In Women is a project, led by our partner organization from Martinique – DA'DA (D'Antilles & D'ailleurs), focuses on the artisanal/ handcraft entrepreneurial sector, mainly involving women from Peru (Creaciones Ainbo Perú SAC), Madagascar(Capacity-building For Communities (CforC)), Martinique, Dominique (Dominica Arts & Craft Producers Association) and Italy (TAMAT) to create local clothes and accessories made by women for women ; to encourage and foster opportunities for women entrepreneurs to launch and develop their own entrepreneurial venture when living in remote areas not having high investment capitals.
WIDE, as an hosting organisation, gave also the opportunity to the mobility participants to visit local entrepreneurs in Luxembourg for exchanging their ideas and experience on starting a business : Kesley Todter from Florence Speciality Coffee (food), Cristina Picco from Mamie et Moi (intergenerational knitting), Antonine Jacobs from CooBees (a cooperative for entrepreneurs) and Ahoua Eve Bakayoko from Miss Bak (natural cosmetics). The group also had the great opportunity to have an online export consultant talk with Marylou Altounian from Geneva (exited co-founder of Evelyne Prélonge, a luxury fake fur company), also an ambassador of the Genuine Women Network.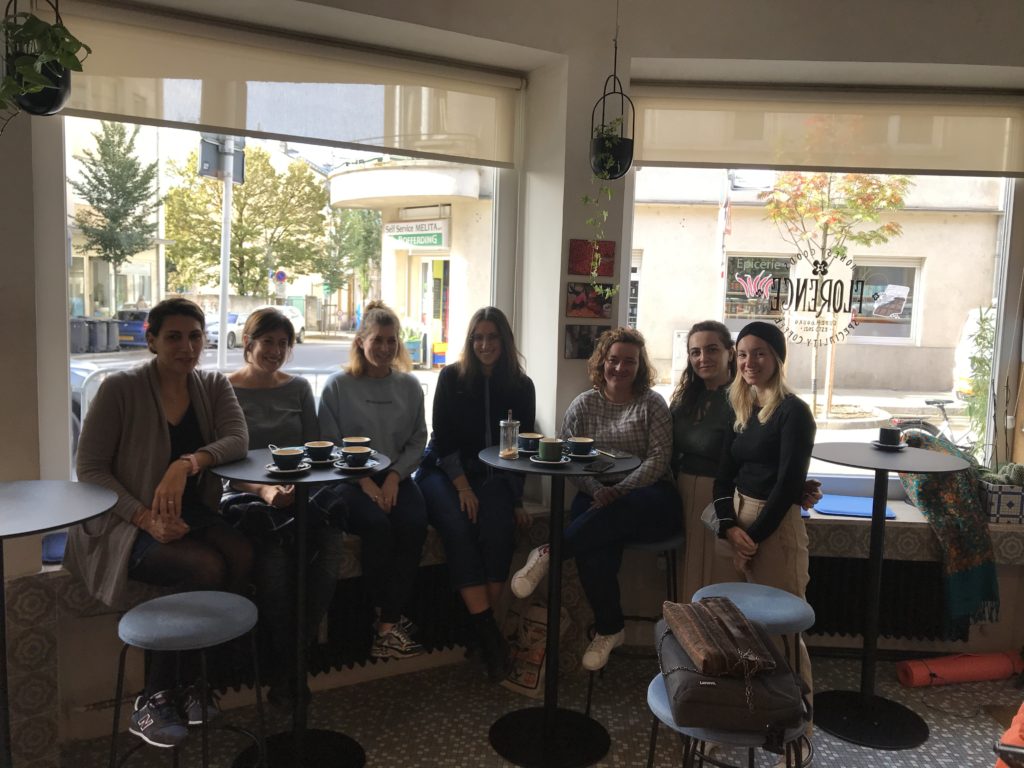 The group has identified several barriers for women artisans to benefit from the e-commerce opportunities and addressing new markets such as logistics, shipping and reaching a critical mass. A series of online training workshops will continue in the next couple of months and the group is hoping to meet again to discover on site the work and the environment of the women involved in the projects.
For WIDE, it was a great opportunity to deliver training to an international audience, to learn more about the work of the organisations involved as well as the barriers faced by women entrepreneurs in remote areas.