On 6 and 7 July, our director and co-founder Marina Andrieu participated as a speaker at "Genre et Éducation" conference organised under the Luxembourg Presidency of the Greater Region.
Click here for more details about this conference.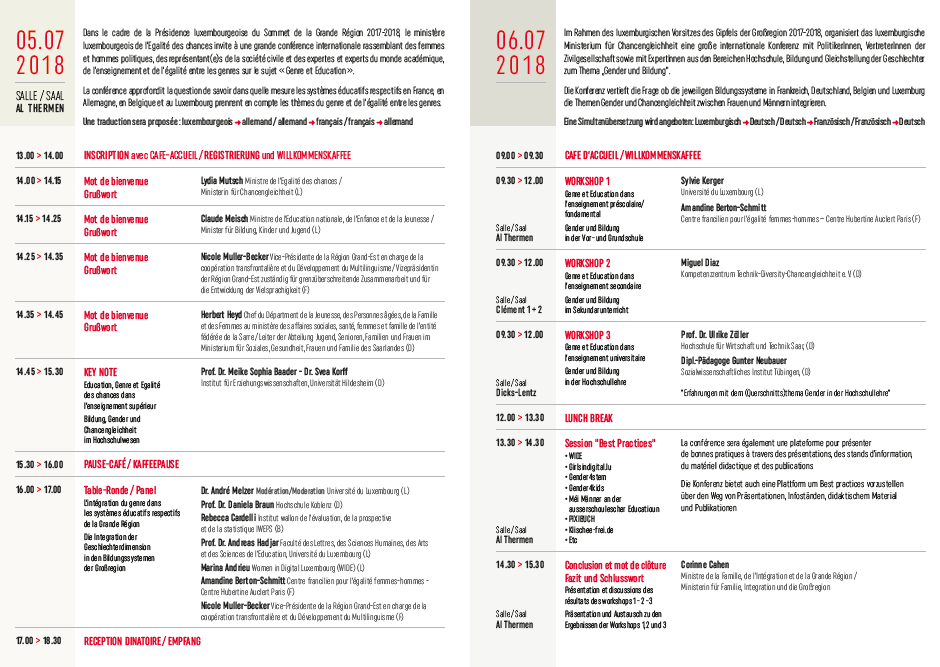 Le 6 et 7 juillet, notre directrice et co-fondatrice Marina Andrieu a participé comme intervenante lors de la conférence "Genre et Education" organisée dans la cadre de la présidence luxembourgeoise de la Grande Région.
Pour plus d'information sur cette conférence, cliquez
ici
!