About WIDE & Coding
We are one of the pioneers in advocating coding education in Luxembourg as well as organising related workshops for women and men. We started back in 2013 and were even featured in an article on the startup scene in the New York Times
Since then, we have helped more than 200 women to have a go at coding and we've been very active as part of the EU CODE WEEK initiative.
We don't just teach — we organise activities in a fun, friendly and supportive environment. So far we've regularly covered computer languages such as: PHP, JavaScript, Ruby on Rails, HTML, CSS, SQL …
We are the proud organisers of Rails Girls for the 4th time in Luxembourg in 2017.
See also our Erasmus+ project WOW CODE 2 CONFIDENCE
We organise workshops and regular activities: the next session will start on January 28th 2017.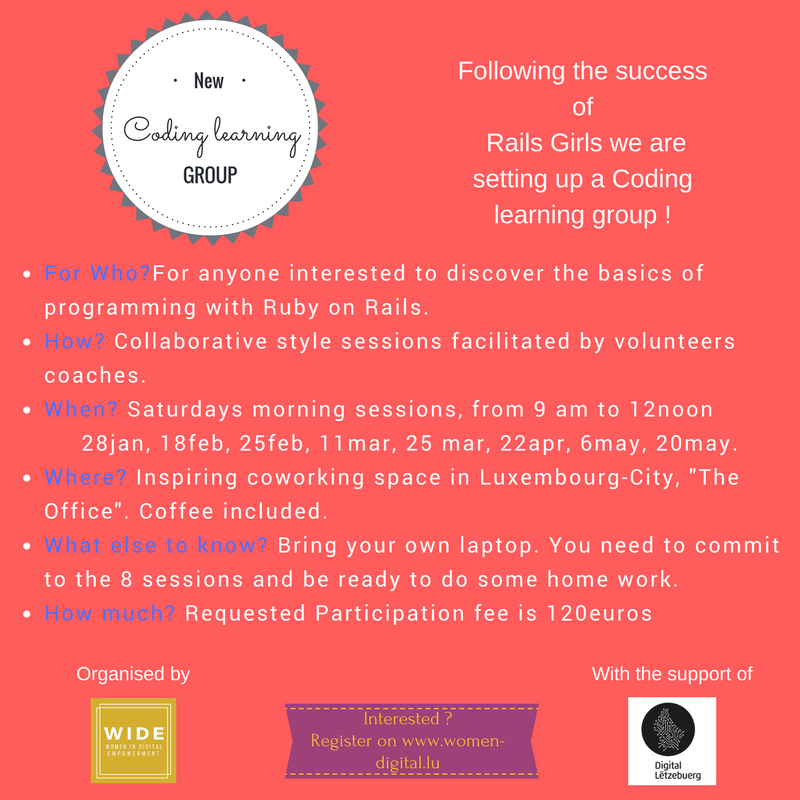 Rails Girls
We are the organisers of Rails Girls for the 3rd time in 2016. The event is always a success with 50 participants & 15 coaches.