Wide's Startup Leadership Programme provides support to women (future digital & tech entrepreneurs) so they can turn their business idea into a reality.
Call for applications is open now! To apply, fill out this form.
The deadline for submissions is 10 January 2020.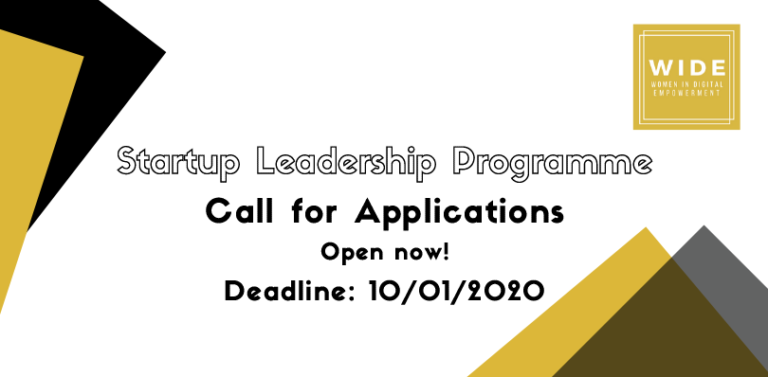 Women will have the chance to be part of the programme and get extra support to turn their business idea into reality. Please, see our programme brochure and a provisional agenda for more info.
This programme is supported by The Ministry of Economy, BIL, and Finimmo.
***
The participants will have access to a large pool of advisors and will also benefit from individual & peer support and free services & advices from our partners.
Special thanks to our team of advisors:
Sylvain Chery, Agile Partner
Genna Elvin, Tadaweb
Jean-Paul Hengen, ICT Cluster, Luxinnovation
Laurent Kratz, ScoreChain
Nadia Manzari, Schiltz & Schiltz
Marie-Hélène Massard, AXA
Adrien Rollé, Finimmo
Florence Roux, Independent Startup Coach
Pierre-Olivier Rotheval, BIL
Dr. Virginie Simon, MyScienceWork
Diane Tea, Business Advisor/mentor
Denise Voss, ALFI
Sébastien Wiertz, Paul Wurth InCub
Nasir Zubairi, LHOFT
***
Watch Virginie Simon video & testimony