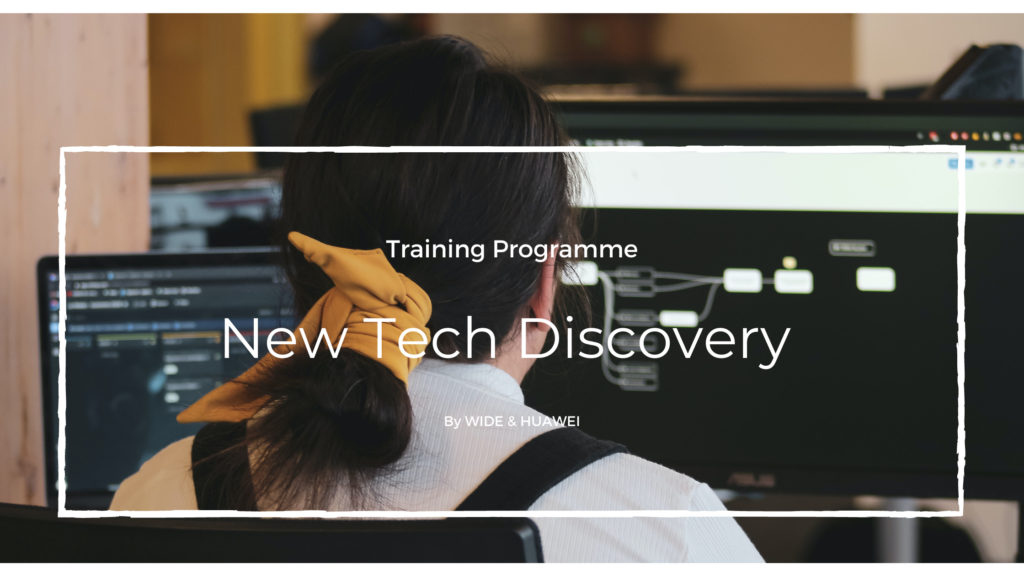 We are proud to announce our brand new training programme, New Tech Discovery, in partnership with Huawei.
This unprecedented programme which will be held 100% online, will run for four weeks. The participants will have the unique opportunity to discover the advances in the field of new technologies through short training and thanks to the interventions of experienced speakers during weekly webinars.
When?
From the 26th of April to the 21st of May 2021, there will be a live webinar every Monday for four weeks regarding the following subjects: 
– Data Center: New-Generation Cloudified Internet Infrastructure
– SDN – Software-Defined Networking helps enterprise go digital
– Python Programming Basics…
You will need half a day per week to complete each module at your own pace.
Who?
This program is aimed at a broad public, women and men and especially students and young graduates looking for an international experience.
Conditions:
This training is free.
Participants are required to have their own computer and a good wifi connection.
This training programme will be validated by the obtention of a certificate. You will be required to attend a minimum of 3 webinars, and completed 3 online courses with success in order to obtain the certificate.
If you are interested in joining this programme please,
register through this form