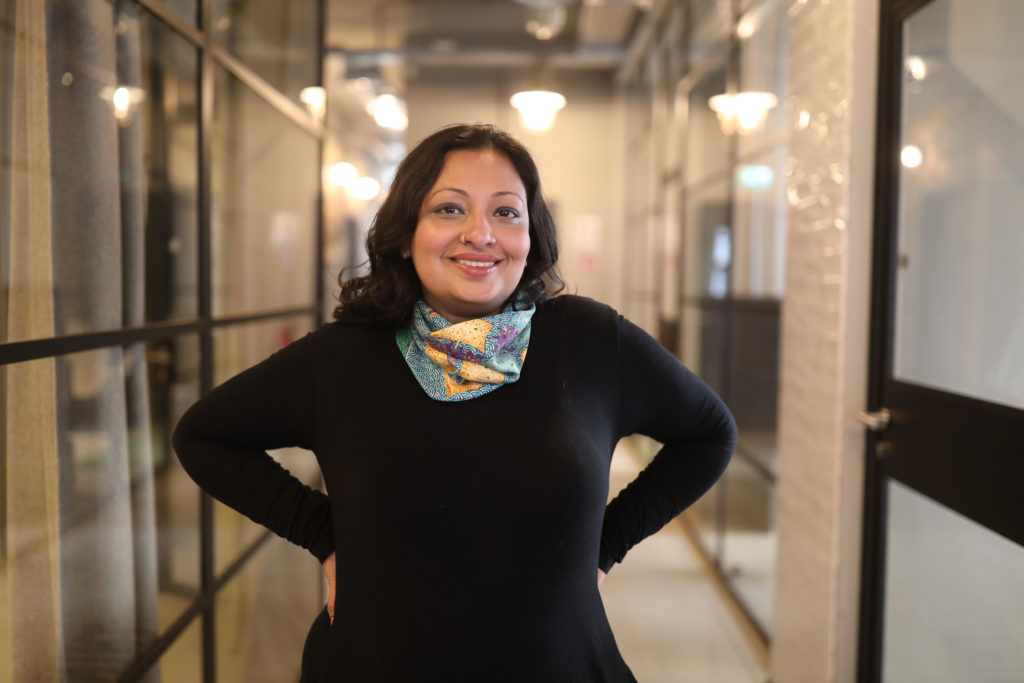 As part of our campaign for International Girls in ICT Day, meet Shamala Hinrichsen, founder of the social enterprise Hanai, which aims to empower women to take charge of their health. Learn more about her work and her views on the impact of IT on women's health in this exclusive interview! Enjoy the read!
hhh
1. Can you tell us a bit more about your background?
A mother's soul. That is what I bring to the social entrepreneurship I founded, Hanai.
A population geneticist by training, I dedicated my career to medical communications. Leading teams in Asia and Germany, I eventually moved on into government serving within the Luxembourg Ministry of Economy and Foreign Affairs to lead communication efforts on life sciences, ICT, and clean tech.
hh
2. What is your work like today?
Today, I work alongside two magnificent co-founders Deepa and Bryan and a diverse team of people with phenomenal skills. We just launched a healthcare app, Jiwa Ibu, targeted at women in-need in Borneo.
An added bonus are the partners I work with – academicians, doctors, community champions, people motivated by social impact.
hh
3. According to you, what role do women play in IT today? Do you think that they belong in this field?
I would say about the same to women in anything – space, deep seas, tech, leading governments. No one should feel limited by their gender.
hghhg
4. Do you think that IT can create a positive impact on women's health?
Hanai is formed with the intention of bridging the gaps in healthcare using technology – specifically mobile technology. The concept of birth lottery can be diluted with digital inclusivity, enabling every woman to take charge of her health, regardless of where she is located – be it the depths of Dharavi slums or to the suburbs of Stockholm.
Through our app, Jiwa Ibu, Hanai empowers women with healthcare information at their fingertips, including what to do in instances of domestic violence. Apps, personalised healthcare records, chat functions with healthcare practitioners, these are just the tip of the iceberg ideas on how IT can help with women's healthcare.
hhh
5. In what ways has your job been affected by the COVID-19 pandemic?
With the pandemic that is upon us, Hanai plays a greater role than ever. Ensuring women get localised news on COVID-19 in their local languages, establishing quick actions with domestic violence, besides knowing where to go to seek help.
But, we are challenged with our community champions being in lockdown and unable to see the women we serve in person. So there has been a shift to more technological responses.
hhh
Jiwa Ibu, by the way, means mother's soul.