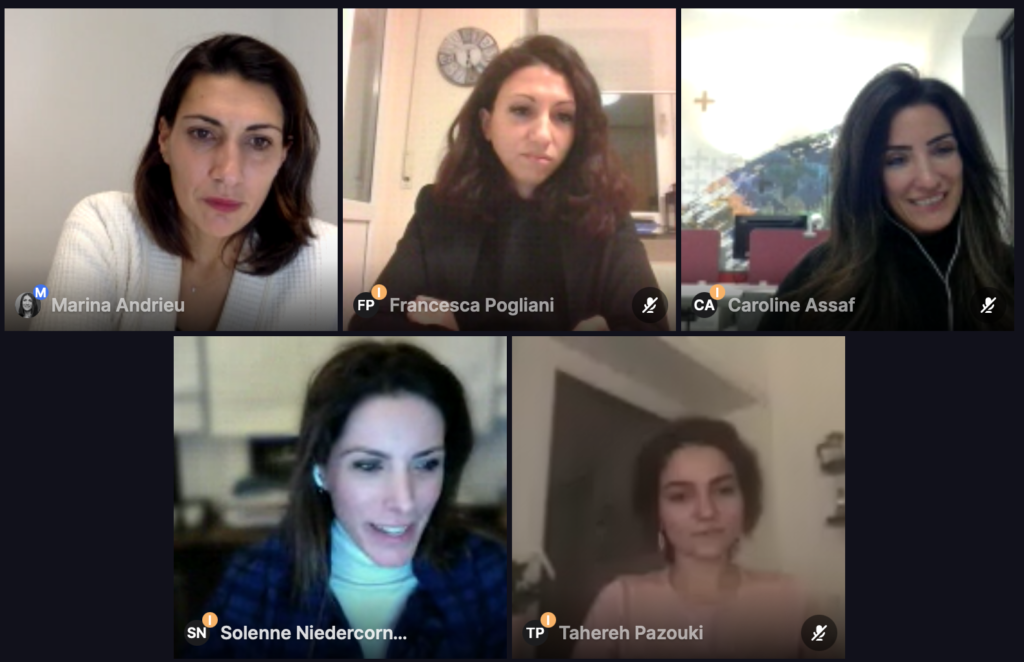 Our 2021 edition of Women Founders took place on November 25th from 18:30 to 19:30, again this year online.
This annual event organised by Women In Digital Empowerment (WIDE) is the opportunity to discuss with successful women who embrace their entrepreneurial adventure and inspire others.
A panel of inspiring and talented young women from the Luxembourg entrepreneurial landscape shared their experiences, challenges, doubts, successes and advice.
Caroline Assaf, Founder of CoCo World, a social edtech focused on community learning.
Solenne Niedercorn-Desouches, Independent Advisor and non/executive Director in Fintech/Venture Capital.
Tahereh Pazouki, Co-founder of Magrid Learning Solution, an award-winning learning solution that aims to provide children with equal learning opportunities in cognitive and mathematical skills, and CEO of LetzMath, a spinoff from the University of Luxembourg.
Francesca Pogliani, Co-founder and CEO of Deskover, a unique platform to book your ideal coworking space in Luxembourg.
A warm thank you to our speakers and participants for another successful 2021 edition, and see you next year!