We are delighted to share with you the Move It Forward+ project!
Move It Forward+ is an European project aiming to innovate and support organisations in the field of entrepreneurship support and education with a focus on women participants and digital entrepreneurship.

The objective of the project is to develop methodologies and offer a new range of activities in the fields of collaboration, mentoring and developing relationships with the private sector and, with a focus on women looking to launch (digital) entrepreneurship projects.

The project deliverables include the creation of a Move It Forward platform and network for organisations wanting to act in the file of the support of women, a duplication of the Move It Forward event with its methodologies, activities and design and the development of the toolkit focused on mentorship and CSR practices.
WIDE is pleased to be the coordinator of this project and to collaborate with the following partners:
Digtial Lidership Insititute, Belgium

Centar Tehnickie Kulture Rijeka, Croatia

Led by HER, France

Viesji Istaiga Siaures Miestelio Technologiju Parkas, LithuaniaFundatia
Professional, Romania

This project is co-funded by the Erasmus + program of the European Union.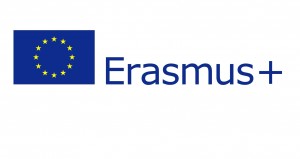 Are you interested in this project? Stay tuned, more information will be provided soon!