We are proud to be part of Erasmus + Youth in Action Project, Raivotech
Our official website for the project is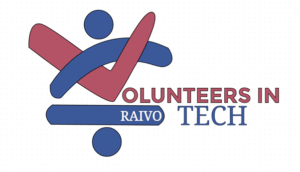 The online course is now available on Moodle and Youtube
About the online course:
Designed by experience youth workers and specifically to address challenge in youth work, this is the perfect course for you if you are involved in a organisation managing volunteers in the field of digital education and youth work.
Raivotech offers you new innovative online resources to improve the quality of your volunteering management in digital education youth work.
The full course is offered free of charge on Moodle and you can also view the videos on our Youtube channel
You will be able to view short videos on various topics such as:
recruitment, training, retaining and rewarding volunteers as well as capacity building for your organisation.
After each session, you will be able to put in practice directly what you have learned thanks to case studies that you can apply directly to your organisation
You will also be able to exchange with the community on our online forum.
Upon complexion of the course received a certificate of achievement as well as your youthpass.
This very practical course should take a few hours to complete, more if you want to in depth into applying tools and methodologies to your organisation. Our goal is to make you save time in implementing new ideas in your organisation, becoming more efficient in the way you manage volunteers.
About the project:
Our organisation is delighted to join this project; indeed, our non-profit is able to operate relying on volunteers. This project will help us develop our practice of working with volunteers.
Being part of the Erasmus + project allows our organisation's members to share their experience and expertise with partners at a European level. This specific project will also include tangible outputs aiming to share knowledge externally with other organisations and NGOs at a national & international level.
Fighting digital illiteracy is becoming crucial to reducing risks of social and economic exclusion created by the digital-skill gap. Involving volunteers is an interesting way to contribute to reducing this major issue we're facing in today's world. Volunteers can teach, show and tell, but also inspire, motivate and therefore bring a different outlook than the one provided in formal education. However, if working with volunteers is also a way to reduce the cost of implementing activities and tapping into a network of non-professional trainers, this does not mean that this strategy is resource-free for organisations.
This project aims to support non-profit organisations in the field of digital education to strengthen their capacity bringing new methods to manage volunteers & implementing projects in this specific field.
Raising Volunteers in Tech–RAIVOTECH–includes the following activities:
– An extensive research based on real needs of the organisation and volunteers involved in digital education
– Training activities for youth workers/project managers
– An open online course with video material available to those wishing to develop and improve their skills and practices in managing volunteers in the non-formal digital education space
The expected outcome is to improve the quality of awareness-raising activities and also encouraging young talents, especially from diverse or disadvantaged backgrounds.
The kick-off meeting took place in Luxembourg in early November. The four partners in this project are:
Futuro Digitale, Italy
A&A Emphasys Center in Cyprus
Hellas for Us in Greece
Women in Digital Initiatives (WIDE) in Luxembourg.
The second meeting took place in Thessaloniki, Greece, where our partner Hellas for US is based and where led a training for youth workers: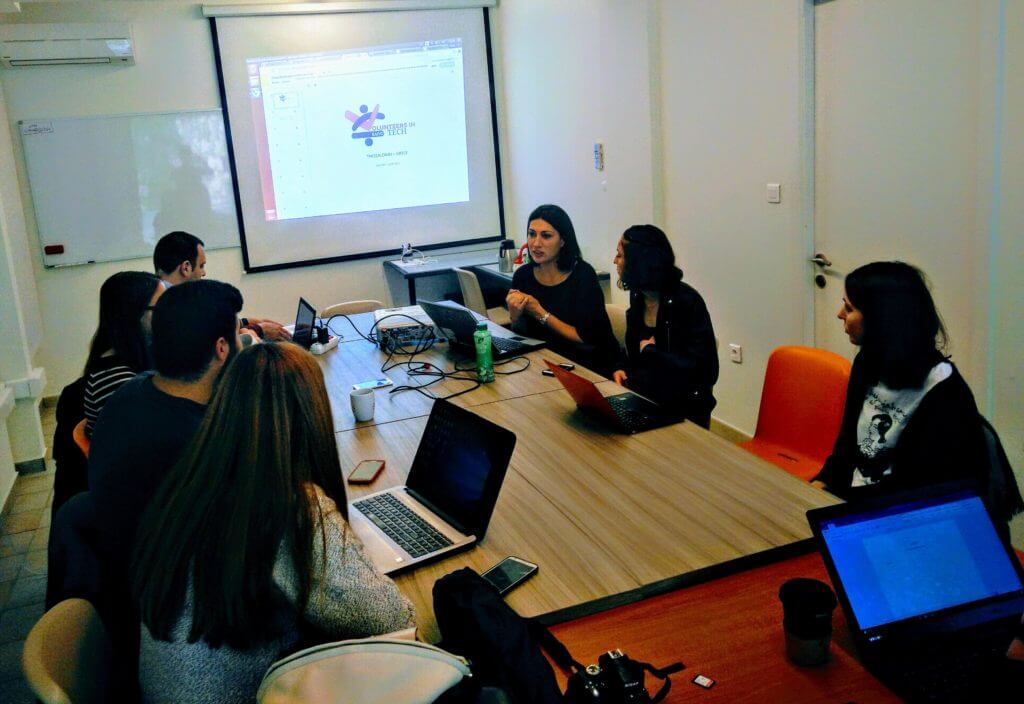 During these three days of collaborative training, youth workers were able to build on knowledge and share their experience in engaging with volunteers in the digital field.
After having a look at our own organisation, we had a reflexion on the four key areas of raising volunteers in tech, which are:
Recruiting
Training
Retaining
Rewarding
Thanks to a constructive exchange of ideas between the different organisations, we were able to draft a guideline around these four key areas to produce open resources (such as videos) in order to scale the training and make it available to a broad network of organisations.
Our last meeting took place in Cory (Italy) in the beginning of March 2018. The partners discussed about the last details as well as the dissemination plans.