Mindful entrepreneurship: build you vision, find your mission
What? How? Why? and back.
This unique workshop will help you to navigate in your entrepreneurial Journey, whenever you are at the start of it (with an idea or a strong desire to become independant) or an already an established entrepreneur looking to (re)focus on real work-life aspirations.
Through a series of explorative exercises and sharing moments we will move between these different questions, focusing on our projects, stories, and values, based on mindfulness practices to foster awareness, creativity and presence.
An opportunity to dig deeper into your motivation and connect it to the bigger picture of your personal and professional life.
---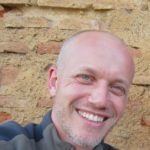 Maurizio is a human being, a passionate learner and researcher at heart, and a trainer and coach by professional vocation. After his former experiences in management and administration, both in the private and public sectors, he has worked for almost a decade in academia, earning two PhDs (Management Engineering and Economics).